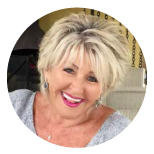 MAGGIE OLIVER
FORMER DETECTIVE AND WHISTLEBLOWER WHO EXPOSED THE ROCHDALE GROOMING SCANDAL.
MOTHER, PUBLIC SPEAKER, TRAVELLER, CBB YEAR OF THE WOMAN 2018, SURVIVOR…….
Maggie Oliver is perhaps best known as the "Detective turned Whistleblower" who resigned from Greater Manchester Police in late 2012 in order to expose the now infamous Rochdale Grooming Scandal. More recently known for her high profile appearance on 'CELEBRITY BIG BROTHER 2018 – YEAR OF THE WOMAN' and her regular appearances on the lunchtime show 'LOOSE WOMEN' amongst others.
However, she has truly managed to turn that traumatic period in her life into a positive, and her story is totally inspiring and shows that by being brave you can overcome apparently insurmountable odds to be heard and can make a difference. Maggie herself often highlights that there is nothing special or unusual about her, and that the only difference is that she has had to overcome severe traumas in both her personal and professional life, and that these life experiences have not only taught her valuable lessons but also made her stronger.
In October 2012 Maggie's life changed forever when she was forced to resign from Greater Manchester Police.  Earlier that year nine members of a paedophile ring had been sentenced for grooming and sexually abusing young girls in Rochdale. However this had barely scratched the surface of a highly organised crime group that numbered hundreds of perpetrators and countless young victims.
Maggie had worked in The Serious Crime Division of GMP for many years and as well as being commended for her work on countless gangland murders, shootings, kidnappings, rapes and witness protection jobs throughout her career, she had also been investigating multiple allegations of serious sexual assault by predominantly Pakistani men as early as 2003.
During the course of her work on Operation Augusta and Operation Span, Maggie had interviewed many victims at length over many months, uncovering harrowing stories of the systematic abuse of girls as young as eleven.  However she was continually shocked by the repeated failure of Senior Officers to record these allegations, to prosecute the serial offenders or to protect the young victims, a pattern which we have since seen repeated in many towns and cities throughout the UK.
The neglect she witnessed caused Maggie to initially embark on a lonely 18 month battle whilst still a serving Police Officer, during which she knocked on every door in a futile attempt to be heard. Those approached ranged from The Head of Serious Crime to The Chief Constable, from The IPCC to The Home Office.  She was ultimately forced to choose between her conscience and her career, but felt morally bound to resign to speak out publicly and expose this long standing gross criminal neglect.  As the first police officer ever to do this however, she had to face up to the very real possibility that she may go to prison for doing so ……….
Fighting feelings of disbelief, despair, fear, outrage and anger, her grit and determination to expose the truth was nevertheless unshakeable and this perseverance eventually led to the BBC agreeing to make the multi award winning dramatisation of the case entitled "THREE GIRLS",  which brought some of the issues into the mass public arena for the first time.  Maggie is portrayed by the actress Lesley Sharp in the drama, which generated a huge national debate and was watched by over 9 million viewers when first broadcast in May 2017.
However the background to this entire story is also one which includes great personal heartache. Happily married with four children, Maggie's life changed forever in 2005 when after a brave two year battle with terminal bowel cancer, her husband and soulmate of almost 30 years died. Incredibly tragedy struck again just 3 years later when her much loved 6 month old granddaughter Macie suffered a terrible medical mistake and overnight became blind and needed 24 hour care until she sadly died in 2011 aged almost 3.
Not someone to let life pass her by though, she will say how she is grabbing this new phase in her life with both hands, having travelled extensively throughout India, Asia, Central America and Turkey, climbed mountains, trekked through jungles and embarked on new adventures. She continues  to draw on her varied life experiences in order to speak out and highlight many of the issues relevant in today's changing world.
Characterful, credible, brave and honest, Maggie is highly respected throughout the country.  Honest and never afraid to speak her mind, she is regularly invited onto radio and tv as a commentator on life, current affairs and Human Rights and is in high demand for public speaking engagements.
---
The Maggie Oliver Foundation

Maggie's relationship with the victims of child grooming continues to this day, still fighting for justice for the people of Rochdale.
This has now led to The Maggie Oliver Foundation being set up with the focus on helping survivors to 'Transform Pain into Power'
The Foundation will start its life in Rochdale where it will open a The Maggie Oliver Centre for women it will be run by volunteers and survivors who will be able to provide a much needed and valued support to those who have been affected by sexual abuse, and help then access support, legal advice therapy as well as training and education.
The centre will be open to all faiths and backgrounds, a hub for women to integrate and build relationships; Mums & tot's groups, coffee mornings, art classes, workshops and access to support networks and services.
The Maggie Oliver Foundation is actively looking to engage with corporate sponsorship and funding to support this very much needed centre.
We're raising £250,000 to be able to open The Maggie Oliver Centre for Women in Rochdale who have suffered sexual abuse.